By Noelle Capobianco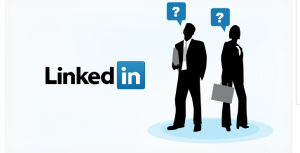 Today, linked in is one of the most important sources to find a job or an internship as well as networking with other members in your chosen industry.
As a resume is a marketing strategy to deliver your own brand, LinkedIn allows you to deliver your marketing message efficiently on a virtual platform. LinkedIn is one of the most powerful and largest active professional network available, with more than 225 million members.
Recruiters, entrepreneurs and companies now look through multiple of LinkedIn profiles based on a one-word keyword search.  Approximately 93% of recruiters are using social media like LinkedIn, Facebook, and Twitter to drive their employment brand and 94% used LinkedIn for recruitment purposes. This keyword search relates to the skills, knowledge and interests they are looking for to find the right person to fit the job.   Read the rest of this entry »