There are 4 visa options for non-Australian interns
The Australian Working Holiday Visa (417) which allows you to undertake an internship for between 6 and 26 weeks. To be eligible for this visa you will need to hold a passport from a country that has a Working Holiday arrangement with Australia and hold tertiary qualifications. If you are unsure please see the list of countries on http://www.immi.gov.au/visitors/working-holiday/
The Australian Occupational Trainee & Special Program Visa (416 and 402) which allows you to undertake an internship or work placement in order to gain training in your filed of education. A Company is Australia will sponsor you to stay for up to 12 months. We will help you find the right company and we will also help you complete the required documentation for the application with DIAC. If you are unsure, please see further information about this visa on http://www.immi.gov.au/students/sponsored/otv/
The Australian Student Visa allows students to work up to 20 hours per week and as much as they like in the semester breaks. You have to hold an Australian student visa which is current and provide us with documentation of this visa. Only a registered training organization is Australia can provide you with the sufficient documentation to hold this visa and you need to study full time and attend 100%. If you would like more information about this visa, please see http://www.immi.gov.au/students/students/chooser/
The Temporary Work (Skilled) visa (subclass 457) allows skilled workers to come to Australia and work for an approved business for up to four years. You must be sponsored by an approved business. A business can sponsor someone for this visa if they cannot find an Australian citizen or permanent resident to do the skilled work. You can be in or outside Australia when you lodge your application. If you would like more information about this visa, please see: http://www.immi.gov.au/skilled/skilled-workers/sbs/
The Australian Department of Immigration has a clear and informative website with sufficient information about their visa options. The department of immigration has a wizard tool which helps you select a visa suitable for you which you can find on this site http://www.immi.gov.au/visawizard/ Otherwise you can go to www.immi.gov.au and see their re-directions about options and services available.
Please see our example Offer Letter and Internship Proposal for more information.
Email info at dreaminternship.com.au for templates.
Click here to view our example Offer Letter
Click here to see an example of our Internship Proposal Template
If you need help with your visa, please contact our trusted Migration Lawyer.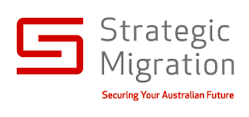 Address to go here etc.
Dream Internship Program Outline
(please follow each link to read about the programs)
1. Local Australian Internship Programs (Onshore Applicants)
2. Australian Internship Programs (Off Shore Applicants)
3. Entrepreneurship Start-Up Incubation Program
5. Let's Go To Indian Internship Programs
6. Climbing Kilimanjaro Africa Internship Programs
7. A Summer in Italy Internship Programs
8. Do Business in China Internship Programs
8. Do Business in China Internship Programs