By Nick Mclennan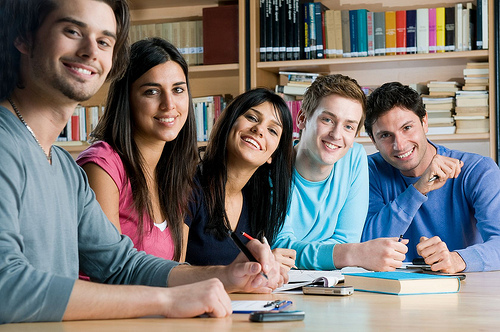 General overview of the Australian University System
The Australian university education system is not as daunting or as complicated as one may think before studying in Australia. The Australian government has established a national system called "The Australian Qualifications Network" which links courses and qualifications. The framework provides guidelines for learning outcomes, pathways, assessment and accreditation of qualifications. This allows students to move easily between levels of study and institutions, receiving credit for previous study. There are 4 qualifications that you may obtain through the Australian University system. You may obtain a Doctorate masters, a Graduate diploma, a Graduate certificate or a Bachelor's degree. The most common qualifications awarded by universities in Australia are:
Undergraduate– This includes both professional and general Bachelor degrees and a Bachelor's Degree with honours. The usual duration of these degrees range from 3 to 4 years.
Postgraduate– This includes an extended Masters, Masters by Coursework, Masters by Research, Doctoral Degree and a Professional Doctoral Degree. Postgraduate studies can last from 1- 5 years.
The admission procedure is set by the university. Undergraduate admissions are usually based on successful completion of 13 years of schooling, but most institutions also use interviews, portfolios or offer alternative pathways to people who do not meet the schooling criteria.
Postgraduate admissions are based on the student's level of achievement in previous studies. This includes degrees and any other relevant qualifications obtained outside of Australia.
What does it mean being an International student in Australia?
Studying at an Australian University as an International student should not be seen as complicated or hard to achieve, because it really isn't. Australia has the third highest number of international students in the world considering the quite small population of 23 million compared to the two front runners USA and UK. In addition, Australia has seven of the top 100 universities in the world. The Australian University education system ranks higher than the likes of Germany, Japan and The Netherlands.
Also, Australia has five of the 30 best cities in the world for students which includes affordability, student mix, employment opportunities and quality of life. You won't just be living it up in these cities, but you will also be struck by the choices with over 22,000 courses offered by 1,100 institutions.
An international student in Australia will be working with some of the best minds in the world.
There are however, certain requirements that need to be met as an International student if you wish to study in Australia. There are 4 main requirements that should be considered and organised before applying to an Australian university. They are:
– Academic requirements
– English language requirements
– Evidence of funds to support yourself throughout your stay in Australia
– Overseas student health insurance
If you believe that you meet these minimum requirements, you can start to:-
– Decide on the course you will undertake
– Start the enrolment process
– Start the application for a student visa
Online Courses
What might also catch the attention of a prospective international student is that some Australian universities also offer online courses. Some of these universities include Griffith University and Charles Sturt University. Studying online is not hard. All you will need is a computer. Many of these universities offer 100% online courses while some others require occasional on-campus sessions. To enrol in an online course, you can either enrol with the university directly or you can use a service provider. A huge benefit of doing an online course is that they are self-paced and can be started at any time. The online courses usually follow a 3 semester calendar instead of the traditional 2 semester calendar. There are also scholarships offered for online courses, but they differ between universities.
Innovative Research Universities
If online courses are not what you are after and want a much more influential and collaborative education, The Innovative Research Universities (IRU) could be right for you. The IRU consists of 6 comprehensive universities that share common origins and that have established a collaborative network in order to enhance the outcomes of tertiary education and create opportunities for its students through collaboration and partnership. The IRU have the key objective of building a profile and a strong voice with government and other influential bodies. The members of the IRU include:- Flinders University, Griffith University, La Trobe University, Murdoch University, The University of Newcastle, James Cook University and Charles Darwin University.
Scholarships
If you think that your financial situation could be an issue? Don't. The Australian government invests up to $200,000,000 on international scholarships. Not only the government, but also education institutions, and other public and private organisations offer scholarships with their own individual eligibility requirements and conditions. Most of the international students scholarships are available to students of all nationalities, but every scholarship provider has different conditions, therefore, you should contact them directly with any concerns about eligibility. Three major international student scholarships that are available include:-
-Australia Awards
-International Postgraduate Research Scholarships
-Australia APEC Women in Research Fellowship
Popular Universities for International students
As Australia is the 3rd most popular international student destination, there are a number of institutions that have a strong reputation for their treatment of international students.
Queensland University (QUT)– Having a global outlook, including 7,000 international students from 100 countries. QUT offer scholarships and support services for international students including accommodation, homestay, career advice and mentoring. Having an International college, QUT can offer their international students English courses and other academic pathway programs. You may even be able to meet with a QUT staff member or official representative in your city.
Curtin University– Having obtained a rank of 10 out of 100 in Times Higher Education ranking of the top 100 most international universities, Curtin continues to build a strong global presence with campuses located in Perth, Sydney, Singapore and Malaysia.
Griffith University– Located in the sunshine state of Queensland next to the golden beaches of The Gold Coast, Griffith University has plenty to offer for their International students. They offer a "Griffith International Scholarship Program" and continue to build their international relations around the globe evidenced by their strong international profile of 12,000 students from over 124 countries.
Federation University Australia– Not only noted for their strengths in business, information technology, environmental sciences and management, food technology, behavioural and social sciences, but this Victorian university also offers over 400 programs from short courses to degrees. For international students, their English and academic preparation courses are also highly regarded.
The University of Western Australia– boasting 160+ student exchange agreements, it also featured in the world's top 200 institutions in 24 of the 30 subjects assessed by the World University Rankings in 2014. Ranked 88th in the world, UWA aims to create students that seek to progress and create knowledge for the benefit of Australians and International communities.
RMIT University– Located in the heart of Melbourne, Victoria, RMIT has an international reputation for excellence, facilities, teaching and support. Over 11,000 international students have decided to call RMIT home due to their qualifications being internationally recognised and valued by employers all around the globe.
The University of Newcastle– Not only having a global reputation for being one of the world's most prestigious universities, it also has 90% of it's research is 'at' or 'above' world standard. They offer alternative pathways into their International college if the academic requirement for direct entry is not met and also provide a friendly and supportive English learning program. UON also offers an extensive range of International student scholarships that can help cover the cost of tuition fees.
Flinders University– Being ranked in the top 3% of universities worldwide and proudly having a vibrant community of international students from over 90 countries, Flinders University will provide their students academic excellence and industry experience in order to make your studies at Flinders a worthwhile experience.
Murdoch University– With a goal of tackling contemporary issues on a local, national and global level, Murdoch University welcomes all international students with a variety of services. These include over 80 undergraduate majors and 90 postgraduate courses and overseas exchange opportunities. Murdoch University also offers financial aid programs offered by governments in other countries including USA, Canada, Norway, Denmark and Sweden.
La Trobe University– They are Australia's best university for research in microbiology and equal best in biochemistry and cell biology, and veterinary science whilst also being ranked 75th in the Times Higher Education Top 100. La Trobe is located in the world's most liveable city (Melbourne) from 2011 through to 2014 and is the second best city for students in the world. Not only do they offer a world-class education for their international students, but they also offer a extensive selection of extra-curricular activities such as clubs and societies and volunteering opportunities.