By Nick Mclennan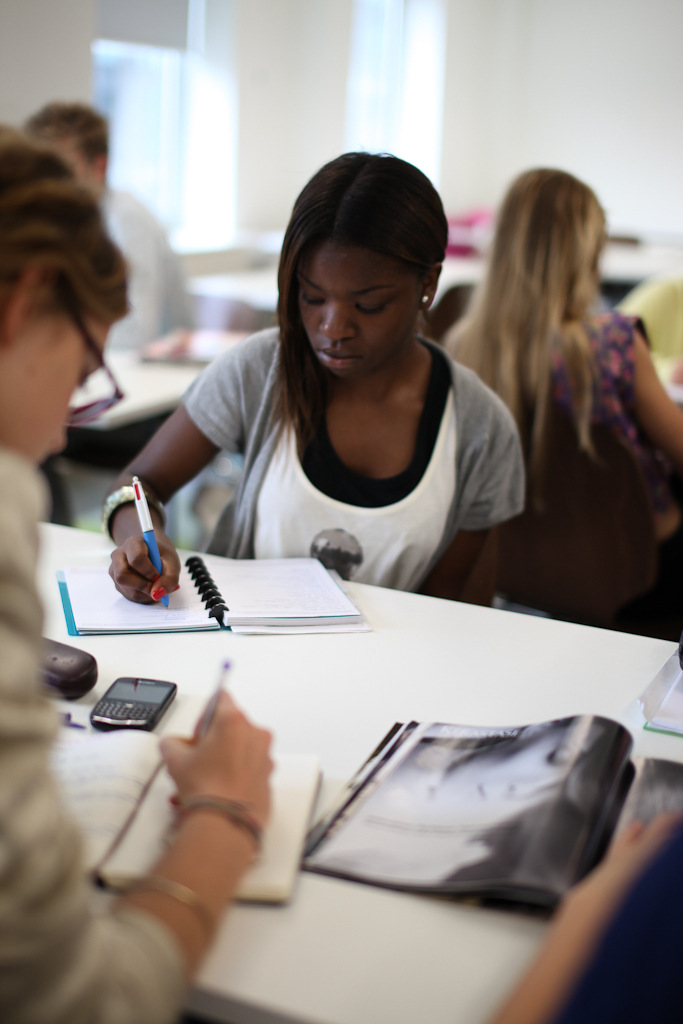 The popularity of undertaking an English course in Australia has risen tremendously recently. With cheaper airfares and the opportunity of obtaining a student-travel visa, many young international students have taken the plunge to study English in Australia.
These aspiring students all have the end goal of obtaining fluency in the English language after the completion of their course. Some students may be beginners of the language that will just want to undertake a General English course, whilst others may already have a solid level of English that they would like to fine-tune by completing a formal course.
There are also some students that require a specific focus on their English studies for professional requirements such as Business English or Teachers training courses.
Where should I go to study?
There are English colleges located all throughout Australia where the students have the opportunity to study. Most colleges are private where the fees generally differ depending on the school, but there is also the option to undertake an English study program at certain universities if you are intending to be an international student there. However, it is not guaranteed that all universities will offer the English course that you desire. There are many private English institutions located in Melbourne and Brisbane which include Viva College Brisbane and ELICOS Melbourne English School.
What can I study?
For some international students that intend to learn English in Australia, it may be quite overwhelming with the number of courses on offer. There are courses that specifically cater for students needing English in the Business industry, courses for students that need formal certification, and there are courses that are catered for students that just want to learn or improve their verbal communication and written English. Generally, the student will start their learning with a General English course and will then undertake specific units such as IELTS and Cambridge preparation courses.
What's on offer?
Business English
'Business English' courses are specifically formatted to prepare non-native speakers that are involved in the fields of Commerce, Tourism, Medicine, Marketing, etc. There is a heavy focus on expanding the student's English vocabulary, reading and writing skills as well as speaking and listening. There are 3 categories of Business English: Preliminary, Intermediate and Higher.
General English
English colleges that have 'General English' courses are specifically formatted in a way that will develop the International student's English skills so that they are practical in an everyday setting. This course could be ideal for travellers that would like to be able to communicate in English and also for non-native English speaking citizens that may wish to improve their verbal and written skills. There are 'General English' courses offered from Beginner level to Advanced so that they cater for all needs.
IELTS (International English Language Testing System)
Australian English schools that offer the IELTS (International English Language Testing System) preparation course, are intended for the English students who with to obtain an internationally recognised certificate that is valid for 2 years. This certificate allows students of English to meet certain prerequisites in order to engage in higher education or professional pathways in an English speaking country. The IELTS preparation course covers the 4 test bands that the student will expect to see in the exam. The 4 bands of: reading comprehension, writing, listening and speaking. The course will cover all skills that are required to obtain competency in English in order achieve the highest possible mark in the exam. Most English schools offer this course, including multiple Melbourne English Schools.
Cambridge Preparation course
Another course that is frequently offered at English Schools throughout Australia is The Cambridge Preparation course. It is targeted towards students of the English language that require an internationally recognised certificate. Unlike the IELTS certificate, a Cambridge certification has unlimited validity. This course will include all the main aspects of English language proficiency: grammar, vocabulary, writing and reading. There are three levels of Cambridge courses offered: First Certificate (FCE), Advanced (CAE) and Proficiency (CPE). There are prerequisites that are needed in order to be able to do all 3 levels of the Cambridge preparation courses. There is a pre-entry test that is required to be passed for all the English students that with to participate in a Cambridge course. It is highly recommended that a student of English does a General English course prior to sitting the pre-entry exam in order to maximize their chance of success.
EAP (English for Academic Purposes)
Many Australian English Colleges also offer the EAP (English for Academic Purposes) course. The aim of undertaking this course is to improve the student's all-around English skills for Academic purposes. The EAP is an alternative to the IELTS for students that require bridging access towards their undergraduate, graduate or master studies. It is an intensive course that prepares the foreign student in obtaining fluency in the English language in order to be able to handle the academic pressures of higher education in Australia or an English speaking country. Some practical components to this course include short essay writing, presentations and providing the opportunity for the students to show their researching capabilities. Even students that do not intend to go to university can do this course because then they can obtain a higher and more academically focused level of English rather than the level of the 'General English' courses offered. The EAP course is also divided into three levels: Intermediate, Upper-Intermediate and Advanced.